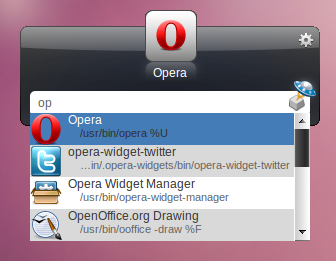 The open source application launcher, Launchy has made it to version 2.5, with a few changes but for the first time it has released a version for the Mac OS X platform.
The keystroke-driven launcher v2.5 comes with bug fixes, faster performance, new shortcuts and new controls to try out; Shift+tab or Shift+bkspc deletes entered search text. Shift+Ctrl+Enter launches apps in elevated mode on Vista and Win7. When no current search text is entered, use the down arrow to show the history. The default skin is now built into executable in case no other skin is found.
The release notes also claims Launchy's performance on Linux desktops has been improved, I've tried it on on Ubuntu 10.04 and I have no remarks but a remark – only the default skin loads well. Cross-platform Launchy 2.5 is available to download for Windows, Linux and Mac OS X. It is also portable (Windows-only), you can use it to launch apps on-the-go from a portable USB drive. Launchy is released under the GNU General Public License .