Author | What?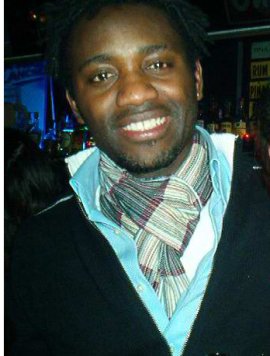 FREE AS IN FREEDOM
What is this blog all about?
Kabatology is a web log fundamentally about Open Source and Linux. Kabatology stands by the GNU Project that is "Free software is a matter of the users' freedom to run, copy, distribute, study, change and improve the software". Kabatology also stands by Open Source Initiatives (OSI).
Topics commonly featured on this blog include Open Source Advocacy, Open Source & Windows, Linux Distributions, Linux, Ubuntu and Security, Improving your Linux distros, tips on major Open Source apps like Firefox, WordPress, Ubuntu, Thunderbird, Google Chrome & Chromium, VLC – Hacks, Tips & Tricks, news in the Linux/Open Source world
Who's responsible for this blog?
I'm Martin Kaba, the writer responsible for all the material you read on this blog. I also work as an IT Consultant and often use C and Python, MySQL, PHP, JavaScript, Flash-ActionScript. I occasionally build web sites like RiccardoMayr.com (Discipline of the Matter), do freelance writing on Linux.com & often feature in Lifehacker (Tips and downloads for getting things done) and others.
Please send me an email if you're interested in collaborating on any specific projects. I'm relatively open to any offers that are mutually beneficial or just flat-out fun.
Thanks for dropping by and do subscribe to my blog feed for free daily updates.
Alternative Ways to Contact Me