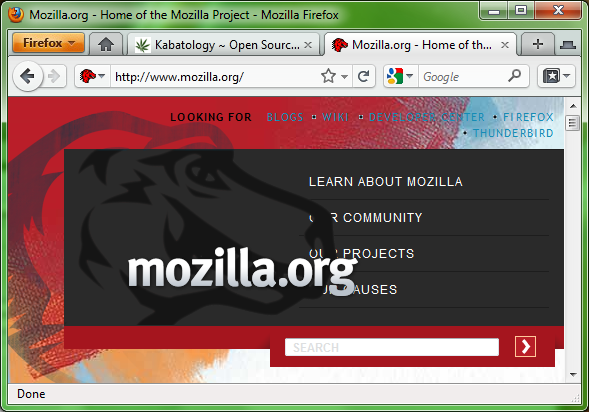 Windows-only: Mozilla Product Visual Designer, Stephen Horlander recently posted on his personal blog some iterations of the Windows design mock-ups for Firefox 4.0 – if you liked these proposed designs then know that the Fx4 theme closely reproduces some of them.
After installing Fx4 extension and its companion Fx4 Options just a few tweaks are needed to get the looks of some of the proposed Firefox 4.0 designs. First install the Fx4 add-on, after restarting Firefox, install Fx Options. Hit the new "Firefox" button -> Tools -> Options Fx4 to open the Options Fx4 window for further customization.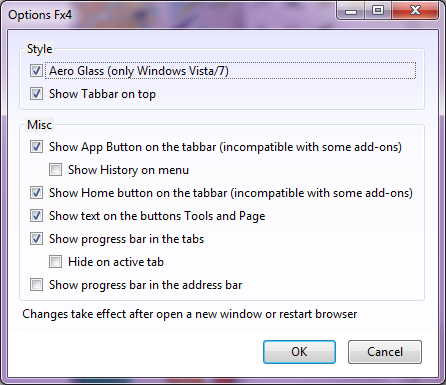 The screenshot above shows what options you'll have to select to obtain a Firefox 4.0 lookalike. The options are self explanatory;
– Windows 7 and Vista users can tick the 'Aero Glass' option for aero looks
– The 'Show Tabbar on top' option puts the tab bar above the Navigation toolbar.
– Select the 'Show Home Button on the tabbar' option to get your Home tab on the tab bar.
If you need the Customize Toolbar to drag-in out the 'Home' button in the navigation toolbar, click on the 'Firefox' button -> Toolbars -> Customize.
The Fx4 theme includes other futuristic plug-ins like the Tab Progress Bar that puts Firefox's progress bar on each tab. It also offers a right mouse click menu that hides the menu bar. You might want to add the App Tabs extension just to get another Firefox 4.0 in-built feature.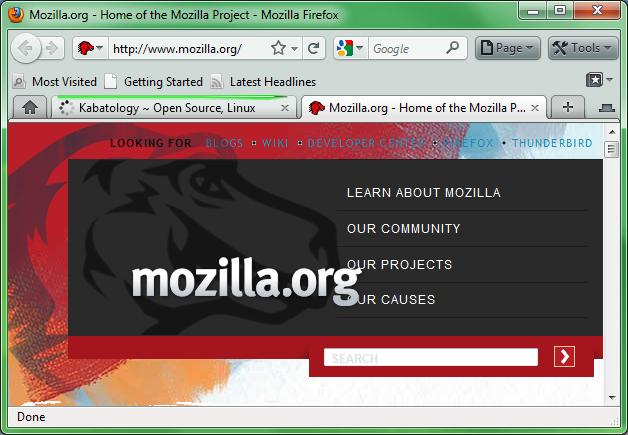 If you prefer you can obtain Firefox 3.7 looks by adding the 'Page' and 'Tools' button to the navigation toolbar via the customize toolbar. See screenshot above.
Fx4 and Fx4 Options are still under test, so handle with care. They are free downloads for Windows systems, it's not available for Linux platforms.