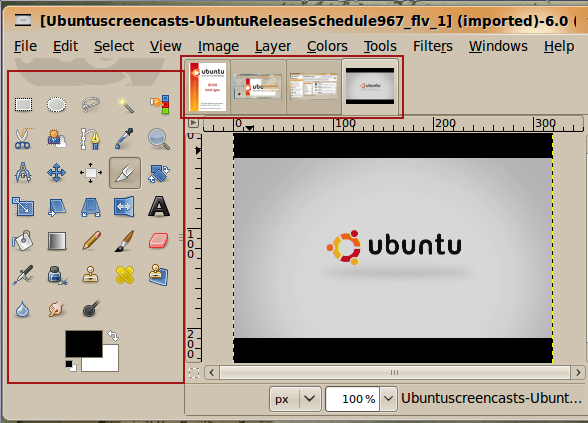 It's no news that Gimp 2.8 is going to have a single-window optional mode – it has been confirmed, but Gimp 2.8 will have other goodies like 'Multiple column inspectors', 'Polaroclass overlays' and 'Switch between open images using an easy history thumbnail bar' – this last option is already present in Gimp 2.7, you can see it in the screenshot above.
So Gimp developers announced the single-window mode for Gimp 2.8 and ended up pre-dating it, that's why you find it in Gimp v2.7, but what you have in v2.7 is not definite, work is still going, we'll have to wait for v2.8 to get the best of single-window mode.
Ubuntu: If you want to abandon current Gimp 2.6.7 for 2.7.1, here's what you have to do – Copy and paste the following code in a terminal;

sudo add-apt-repository ppa:matthaeus123/mrw-gimp-svn
sudo apt-get update && sudo apt-get dist-upgrade

– – the output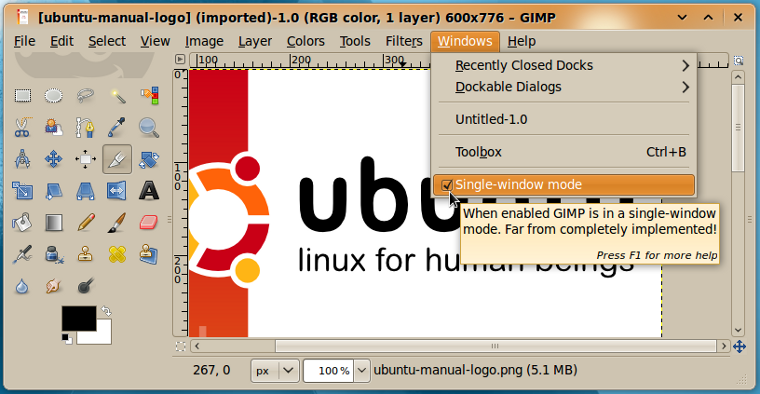 The single-window mode on my 24-inch monitor couldn't have been better, it was love at first sight.
– I noticed that with v.2.7 you can't save a file (File -> Save As) in another format other than the XCF format. To save in other formats like Jpeg or PNG use File -> Export.