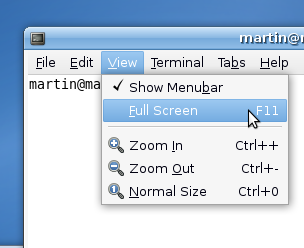 Tired of the default brown theme Ubuntu packs-up? If you don't want to waist time looking for an efficient and well polished alternative, then get Blubuntu. It simply beats the default brown theme, and turns every thing blue, including your desktop and if you want, your Login Window.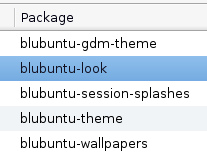 Blubuntu is the only Ubuntu theme installable from the Ubuntu repositories. You can easily install via the Synaptic Package, simply search for blubuntu and take blubuntu-look. The themes metapackage will be installed with its necessary components ; blubuntu-gdm-theme, blubuntu-session-splashes, blubuntu-theme, and blubuntu-wallpapers. To uninstall blubuntu, you'll have to take-off the above mentioned packages.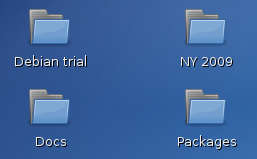 From the command-line do sudo apt-get install blubuntu-look
After installation, follow the normal Ubuntu procedure for switching themes,
System -> Preferences -> Appearance, take the blubuntu icon, then move to the Background tab and take the blubuntu wallpaper.
To change the Login Window look, go to Login Window preferences window; System->Administration->Login Window and select Blubuntu GDM Theme from the list. You're done.
Authors Notes: The New Wave themes pack v. 0.7.1 is well polished, colour-blended theme. Both themes do well on Ubuntu Edgy++
via [Blubuntu]