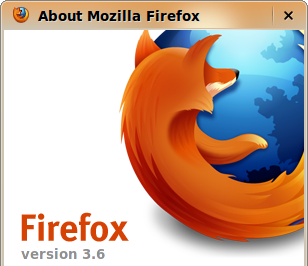 As announced yesterday Firefox 3.6 Final has punctually been released. You can now download this new version of Firefox for your Mac, Linux or Windows platforms. The release notes are not yet available, but hey who needs it after closely following its development from the very first alpha.
Linux users (x86) can use this line of code to download and extract it into their Home folder:
wget -O - http://releases.mozilla.org/pub/mozilla.org/firefox/releases/3.6/linux-i686/en-US/firefox-3.6.tar.bz2 | tar xj -C ~ | tar xj -C ~

Others;
Download Firefox 3.6 for Windows
Download Firefox 3.6 for Mac OS X
[Update] Windows download link updated.
Whats new in Firefox 3.6 – Watch this video by Mike Beltzner director of Firefox Development.