Ubuntu+Wine: I just asked myself, if CCleaner is such a powerful tool in Windows, cleaning your Internet Cache, Cookies, Internet History, removing temporary and unnecessary log files and more, then why can't it do the same with the browsers and applications I run on Wine in my Ubuntu desktop – Ubuntu 8.04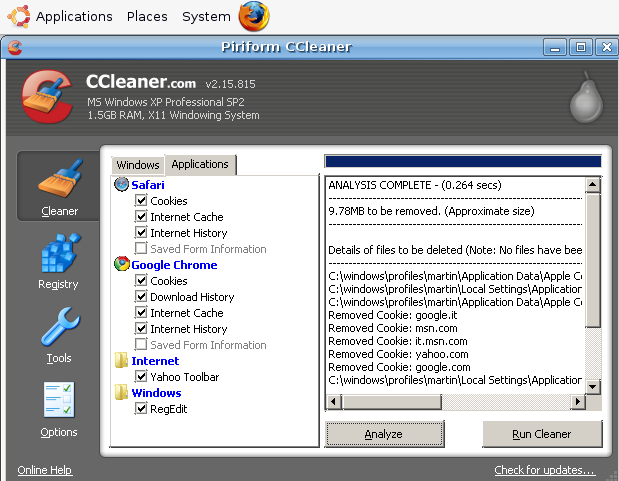 So if you have browsers like Google Chrome, Safari, IE etc. running on Wine, then you can you can start cleaning-up with CCleaner – given that the latest version of CCleaner now has support for Google Chrome.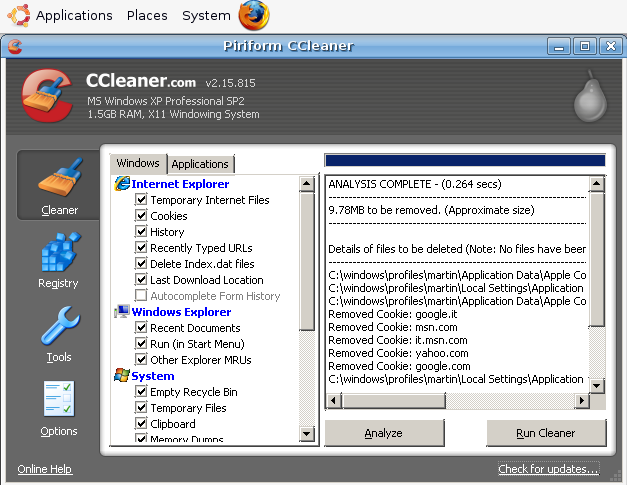 The installation is rather easy – it writes nothing on your windows registry.
wget http://download.piriform.com/ccsetup215.exe
wine ccsetup215.exe
You'll find it at Applications -> Wine -> Programs -> CCleaner(folder) ->CCleaner
The installation also places a launcher shortcut on the desktop.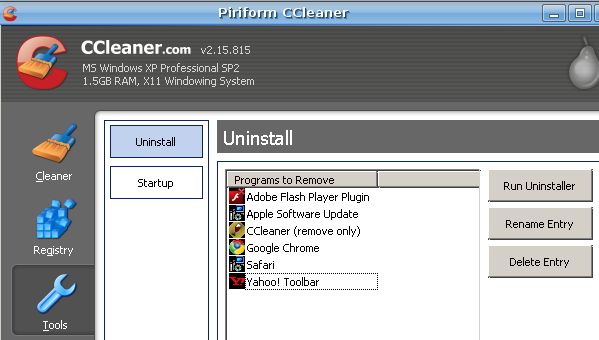 CCleaner also uninstalls applications in Wine – I employed it to uninstall "Apple Software Update" and a poorly installed Yahoo! Toolbar.
Ccleaner cleared 12,34MB of crap from my drive_c, after only 30mins of navigation.