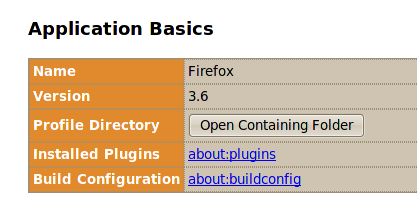 Windows, Linux, Mac: There is a time to reap and a time to sow – there is a time to back-up your personal Firefox settings such as bookmarks, extensions, passwords. Mozilla Firefox stores them in a profile folder on your computer, in a separate location from the Firefox program. Backing up your profile is easy; just locate your profile folder, close Firefox if it is open and then copy the profile folder to another location. That's all it takes, but the problem is "how to locate easily your profile folder" in different platforms. It's default location depends on your system – Windows 7 and Windows XP for example have the profile folder in two different locations.

Firefox 3.6 has a cross-platform solution that makes it easy for you to grab your profile folder.
1. At the top of the Firefox window click on the Help menu and select Troubleshooting Information The Troubleshooting Information tab will open.

2. Under Application Basics, click on Open Containing Folder. This will open the profile folder.
Or type about:support in the Firefox address bar to open the "Troubleshooting Information" page. Then hit the Open Containing Folder button to open your Firefox profile folder. Copy it to the new location.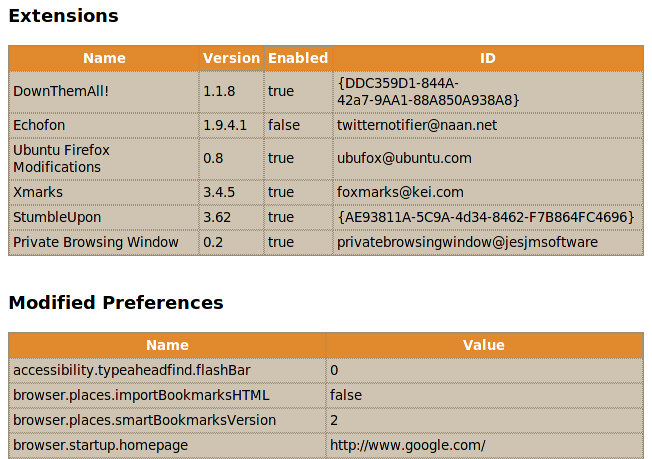 The "Troubleshooting Information" page also gives you detailed information on your installed Firefox Extensions. Enabled plug-ins have the "true" value. You can also see their versions and ID. Modified Preferences displays your Firefox preferences.