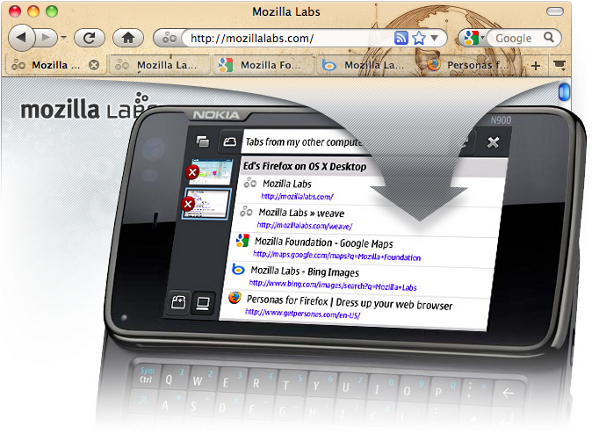 image from the Mozilla Blog
Mozilla's Weave Sync add-on and project finally reaches version 1.0. Syncing of bookmarks, saved passwords, preferences, browsing history, and open browser tabs is now possible not only on your Desktops but also on Firefox mobile, Fennec.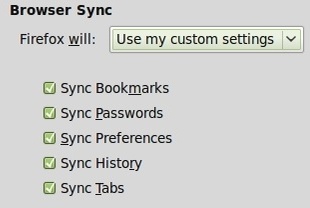 If you have Firefox on Maemo, and intend to upgrade to v.1.0, Mozilla advises you to first upgrade Weave Sync on your desktop, as it flushes up all your data to the server when performing the upgrade – a process that might be slow on your Nokia Maemo.
Weave Sync 1.0 is a free download for Firefox 3.5 and higher – Release Notes