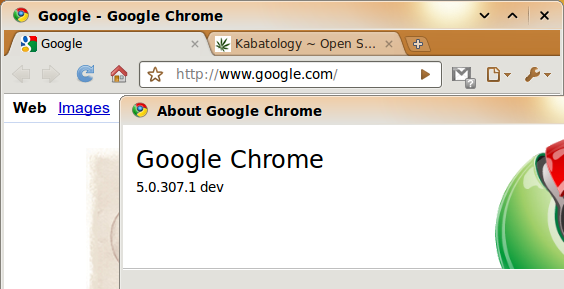 Google Chrome for Linux Dev Channel has been updated to version 5.0.307.1 with "preliminary" desktop notification support, for GTK builds of Linux only.
Chrome desktop notifications in Linux uses D-BUS notifications also known as libnotify. Also, GTK+selection colors when using GTK theme mode gets noticeably better. Other adds and fixes in this update include;
– Improved complex text support, fixing a number of bugs in Hebrew/Arabic/Hindi/etc. display.
– Plug-ins will now be loaded from ~/.config/$PRODUCT_NAME/Plugins.
Follow-up; Why not libnotify, Linux FAQ. More on Chrome releases
If you get to implement Chrome desktop notifications on your Ubuntu, let us know how youdid it. 🙂