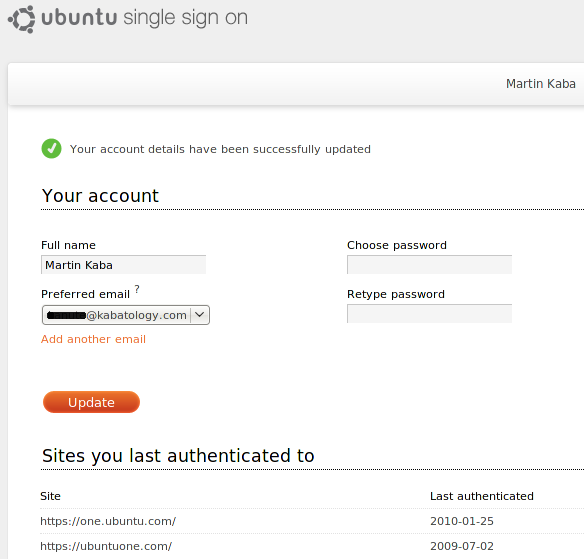 Canonical has just launched a closed source service, built on OpenID called 'Ubuntu Single Sign on Service' that has the goal to provide a single and central log-in service for all Ubuntu related websites. This new service will replace the open source Launchpad log-in service that currently offers a central login place for many Ubuntu related projects.
The Canonical blog states that it in a few months Canonical "will be moving all of the Ubuntu and Canonical related sites that currently use the Launchpad service to Ubuntu single sign on, starting with sites we manage directly and then working with community site owners to move the community-managed sites."
The urgent question is certainly, why replace the Launchpad login service? Canonical believes Ubuntu users are not familiar enough with Launchpad – many do not understand the connection between Ubuntu and Launchpad.
For now, not much apart from the appearance of the site. We have many plans for great new features, however, and hope to roll these out once the service is established. If you have ideas for other features you'd like to see in Ubuntu single sign on, we'd love to hear about them.
You can give a hand to this new service by sending a support request using the support form. Bugs can be submitted to Launchpad and questions too.
via [Canonical blog]