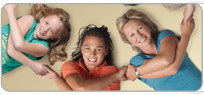 Ubuntu 8.04 Hardy Heron is moves closer to its April launch with the fifth alpha release.
What's new; You can either run and install Ubuntu 8.04 Alpha 5 using the LiveCD, or use Wubi to install Ubuntu on a partition from within Windows. With Wubi a Windows user can install and uninstall Ubuntu like any other Windows application, without having to dedicate it a new partition (I guess this is the most interesting new feature and hope to find it on the final release).

See more features.
This is still a test-version, your advised not to install it on your principal PC because it is still unstable.