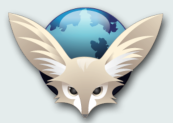 Mozilla's developer, Pavlov has announced that the development of a Firefox version for Windows Mobile has been frozen due to lack of collaboration from Microsoft. Pavlov, in this blog post had this to say, as concerns Firefox Mobile and Windows Phone 7
While we think Windows Phone 7 looks interesting and has the potential to do well in the market, Microsoft has unfortunatelydecided to close off development to native applications. Because of this, we won't be able to provide Firefox for Windows Phone 7 at this time. Given that Microsoft is staking their future in mobile on Windows Mobile 7 (not 6.5) and because we don't know if or when Microsoft will release a native development kit, we are putting our Windows Mobile development on hold.

Much of the knowledge gathered working on Windows Phone 7 and its underlying platform Windows CE 6 will be used on other platforms, he further explains. Mozilla will gradually disable Firefox for Windows Phone 7 builds and continue to focus on things they can control like "building a great consumer product on both Android and Maemo".