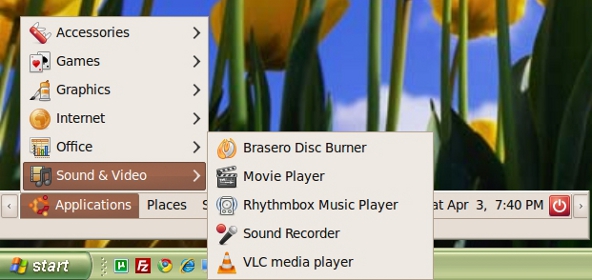 Portable Ubuntu [Remix] for Windows runs a full-fleshed Linux Ubuntu operating system on your Windows like any other Windows application. Version 3 of this brand runs Ubuntu 9.10 on Windows XP, Vista and Windows 7. Download the latest package that takes about 559MB of your hard disk space (3.81GB when extracted). You can run it directly from your thumb-drive – its so portable.
Double click on pubuntu to launch brownish Ubuntu 9.10 dressed in your Windows frame colors. Unblock all the prompts that pop-up; Xwin, PulseAudio and you'll eventually get a small menu bar on your desktop, drag it to wherever you find more comfortable.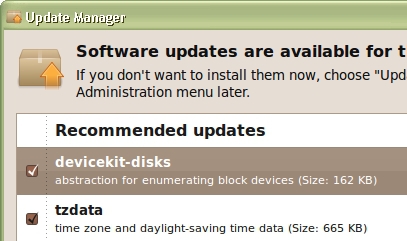 You're now set to use Ubuntu 9.10 on Windows. Have no complex, use it as if Windows wasn't in the background – You can work on, and save to, your Windows folders and files, and that's not all, changes made to your system like installing extra apps remain, even when you work from a portable drive. The default root password is 123456, you'll need it for administrative purposes.
If you like to test apps across different platforms, then you'll find portable Ubuntu quite useful. You can like run Chrome stable on Windows and test cutting-edge Chrome Dev on Linux. Both can run simultaneously.
Download Portable Ubuntu version 3
Update 1: Portable Ubuntu version 4 is also known as Portable Ubuntu Remix is freely available for download at SourceForge dot com