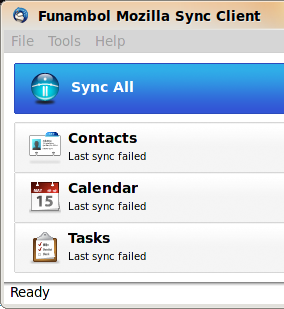 Ubuntu One is testing a new feature that extends the existing Ubuntu One contacts synchronization capabilities to support mobile phones. Before, syncing your contacts via Ubuntu One was limited only to desktops – for example, you could view and edit your Evolution contacts via Ubuntu One. Now with the 'Mobile Contacts Sync' service paclass Ubuntu One subscribers can keep all of their contacts in sync no matter what device they are using – desktop, laptop, the cloud, and mobile phone.
Canonical partnered with Funambol to get this new paclass service out;
– iPhone users can download for free Ubuntu One Contacts sync application in the iTunes App Store and start syncing their Ubuntu One contacts.
– The Funambol community extends contacts synchronization capabilities to new platforms and desktop application. Ubuntu users can use the Funambol-offered plug-in for Thunderbird to sync their contacts with Ubuntu One, so Evolution, enhanced to support CouchDB will not be the only choice. Ubuntu One contacts sync feature relies heavily on the CouchDB database technology. See how to setup Ubuntu One Contacts with Evolution!!!
Funambol Mozilla Sync Client for – Thunderbird 2, Thunderbird 3 (32 bit) – 64 bit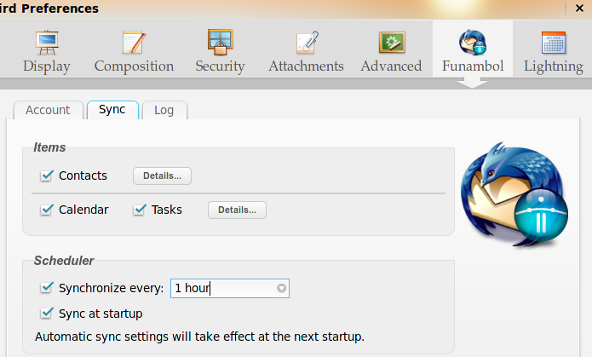 – Funambol also supports synchronization with Microsoft Outlook on Windows and the Mac OS X Address Book application.
Free Ubuntu One subscribers can try out the feature for free for 30 days. If you don't like it, don't do anything and we will disable the feature automatically. If you do like it, upgrade to the paclass Ubuntu One subscription and you can continue to sync your contacts with your mobile phone. We are not altering the price of the paclass plan. Mobile Contacts Sync will become just another feature of the service. All existing as well as new paclass Ubuntu One subscribers will have access to the feature.

What happens when the 30 trial is over?
After the 30 days trial is completed, mobile phone synchronization will be automatically disabled. All contacts will remain on your mobile phone and in your Ubuntu One account… they just will no longer synchronize with each other. You will not be charged anything for the trial. You cannot stop or re-start the 30 day trial. If you don't want to continue synchronizing your mobile phone, you don't need to do anything. If you do want to continue to synchronize your mobile phone, you will need to upgrade to the paclass plan.
More information about the mobile contacts synchronization service can be found at the Phone Sync FAQ. To start testing get info at UbuntuOne PhoneSync.