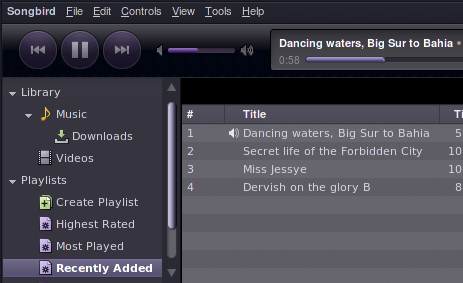 After dropping Linux support, the Songbird team has gone back to work, cause it takes only hard work to change the underlying layout engine, from the Gecko 1.9.0-based platform to Mozilla's latest platform release, Gecko 1.9.2 a.k.a Namoroka.
As the developers themselves note, "transitioning to a newer version of the Mozilla platform is a complicated process and a huge project in and of itself. "
Right now Songbird 1.9.2-based builds are available to download, for testing. Nightlies are available here:
http://developer.songbirdnest.com/builds/xr192Integration/latest/
The developers hope to get enough testing and feedback before the release of Songbird version 1.8.0 'Orbital'.
via [Songbird Blog]