First look at the recently released Ubuntu Studio 9.04 "Jaunty Jackalope": Ubuntu Studio remains a derivative of Ubuntu, but it is multimedia geared. If you're multimedia inclined, then this is the distribution for you. You can make it your production box, by filling it up with all the left-out packages you'll find on Ubuntu like, OpenOffice.org, Evolution/Thunderbird etc.
The downside of Ubuntu Studio is, you can't get to try it from a Live CD/DVD (Ubuntu Studio comes only with the alternate install DVD), you've got to burn the ISO image and install it on your hard disk as a partition or on a virtual machine like VirtualBox.
The installation is also a bit different from that of Ubuntu, it takes more time and is not so direct. It presumes the language you choose for the installation process matches with your region and is the same as that of your keyboard – but often your installation language could be English and your keyboard, Italian. So make sure it gets it right be you move ahead.
The partition manager is not as cool as in Ubuntu 9.04. It does not have that brown graphical interface. It's like the old DOS or better still like the Ubuntu Server. I expected something better.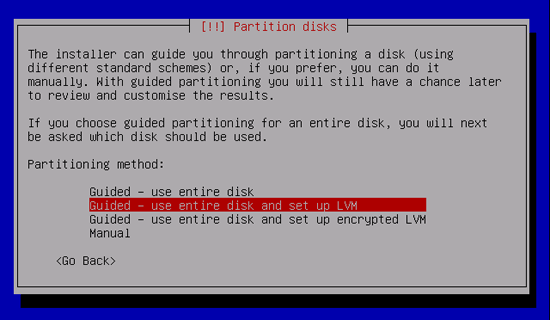 During the installation, you can install those predefined applications that make Ubuntu Studio 9.04 fly , or do so at the end.
2D/3D Creation and editing suite — Blender
Audio creation and editing suite — Ardour2
LADSPA and DSSI audio plugins
Video creation and editing suite — Cinepaint, Kino
You can also configure your "/home" directory for encryption during the installation or do so at the end of the installation with eCryptfs
Now at the end of the installation: it's like moving from black & white to colour — remember the wizard of Oz.
— The splash screen is marvellous, the login screen could not be better. Now, go and see for yourself in the Screenshots
Recommended: Also read the MythTV-focused distribution of Ubuntu, Mythbuntu
[nggallery id=4]