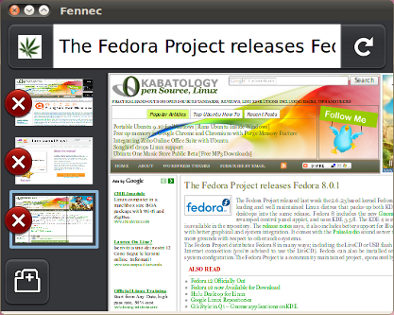 Firefox Mobile 1.1 beta 1 for Nokia's Maemo platform is now available. Nokia N900 owners can grab and test this beta version that introduces many new UI (User Interface) features. Firefox Mobile 1.1 beta is built on the same browser engine as Firefox 3.6 for desktop computers, much has been done on to improve the UI responsiveness and performance.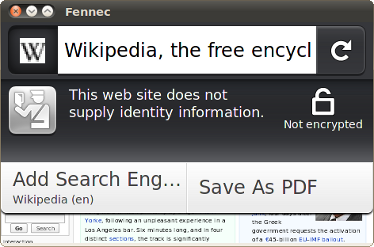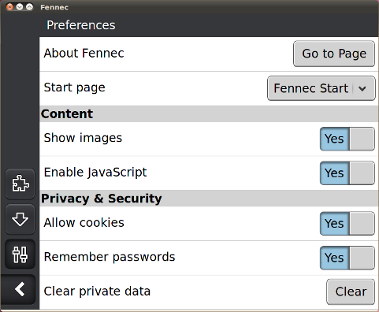 Firefox 1.1 beta for the Nokia N900 is bundled with great improvements that include:
Use volume rocker to zoom in and out on the Nokia N900
Download, First Run and Start page redesign to help you find and use your favorite Firefox features
Add-ons now auto update and view full add-on gallery from the Add-ons Manager
Portrait mode support on the Nokia N900
Form assistant improvements, including autocomplete
Context Menu with Open in New Tab and Save Image
Manage site preferences (clearing passwords and others)
Site Menu improvements and additions including Save to PDF, Forget Password and Add Search Engine
Web content theme update
For those without a Nokia N900 (Maemo device), Mozilla has provided unbranded Fennec desktop builds for Windows, Mac, and Linux. Unbranded Fennec for desktops are of particular interest to Add-on developers, that use it to update add-ons from Firefox 1.0.x for Maemo. Desktop builds don't have full functionality.
As the Mark Finkle's Weblog points out, if you installed Firefox mobile 1.0 from the Ovi Store, you won't be able to upgrade to Fennec 'Maemo' 1.1 Beta 1, but you will be updated to Firefox 1.1 final when it is released. To get Firefox 1.1 beta on your Maemo device you'll have to manually download it by visiting Firefox.com/m/beta. Firefox 1.1 beta for Nokia N900 Release Notes.