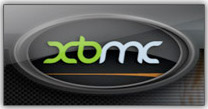 Ubuntu/Linux Windows, Mac OS X and others: You are now set to update to XBMC 9.04, codename Babylon. Amongst the many new features in XBMC 9.04 shines out the PPC (PowerPC) support for Mac OS X. As concerns Ubuntu/Linux, support for VDPAU – – NVIDIA GPU Hardware Accelerated Video Decoding for Linux. Other features are:
new Karaoke features, more Media Info Scrapers, improved FanArt support, and enhancements to the XBMC Skinning Framework – – that makes it more flexible. See more features here at Milestone 9.04
The best way to get XBMC 9.04 on your Ubuntu 9.04 Jaunty Jackalope box is by adding the XBMC PPA for Jaunty Jackalope to your /etc/apt/sources.list
deb http://ppa.launchpad.net/team-xbmc/jaunty-ppa/ubuntu jaunty main
deb-src http://ppa.launchpad.net/team-xbmc/jaunty-ppa/ubuntu jaunty main
This repository has to be signed with this OpenPGP key or quickly copy and paste on your command-line and authenticate.
sudo apt-key adv - -recv-keys - -keyserver keyserver.ubuntu.com a62016ec6944db21c7793b3a9f10e6ae9317790e

XBMC is free, open source media-player that goes almost every where you want it to. It's my favorite media-player and I have a lot of fun playing around with it – – skinning, making-up a YouTube playlist etc.