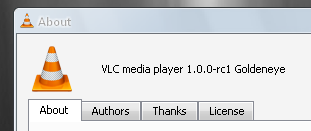 The popular open source, cross-platform multimedia player, VLC goes 1.0. This is still a release candidate for Windows only.
VLC is known for its ability to play a wide range of audio formats (MPEG-1, MPEG-2, MPEG-4, DivX, mp3, ogg, wma etc), as well as DVDs, VCDs, and various streaming protocols, out of the box.
Amongst the new features include;

Playback:
* Instantaneous pausing
* Frame-by-Frame playback
* Finer speed control
* On-the-fly recording for all medias
* Timeshift for most medias
* RTSP trickplay support
* Subtitles core improvements and fixes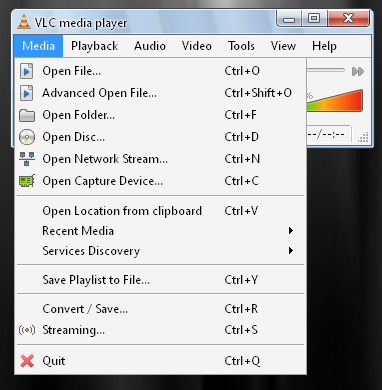 Decoders:
* New AES3 (SMPTE 302M) decoder
* New Dolby Digital Plus – E-AC-3 (A/52b) decoder
* New True HD/MLP decoder and parser
* New Blu-Ray Linear PCM decoder
* New QCELP (Qualcomm PureVoice) decoder
* Improved Real Video 3.0 & 4.0 decoder
* New WMA v1/2 fixed point integer decoder
* Close Caption under SCTE-20 standard are now correctly decoded
* Improvement of WavPack decoder to support all integer modes and float mode
* Corrections on 5.1 and 7.1 channel decoding and ordering
More
This release is not official and is not on the VLC website. Update It is now official – – you're also invited by the VideoLAN team to participate in the VLC Skins2 contest. You can download it at FileHippo.com
[Update] You can now download directly from the from the VideoLAN Website
VLC 1.0 rc1 is released under the GNU General Public License.