Mac/Windows/Linux: JAlbum is a free, flexible, cross-platform application that helps you create professional looking web albums in just a few steps.
It's explorer-like, drag-and-drop interface makes it very familiar and easy to use. Its very versatile – – it has a well furnished integrated image editor, so you can resize images, flip them, fix red eye, adjust colors right from the inside of JAlbum.
To create and share a photo album, first get an account, grab the Jalbum tool, drag n' drop images into it, preview and publish to your account. Now send your homepage (http://zzz.jalbum.net/) to your friends.
You can upload your album files – – including sound and movie files, into any web server using the built-in FTP tool.
– It supports JPEG, GIF, and PNG image files, and movie formats including AVI, MPG, and WMV.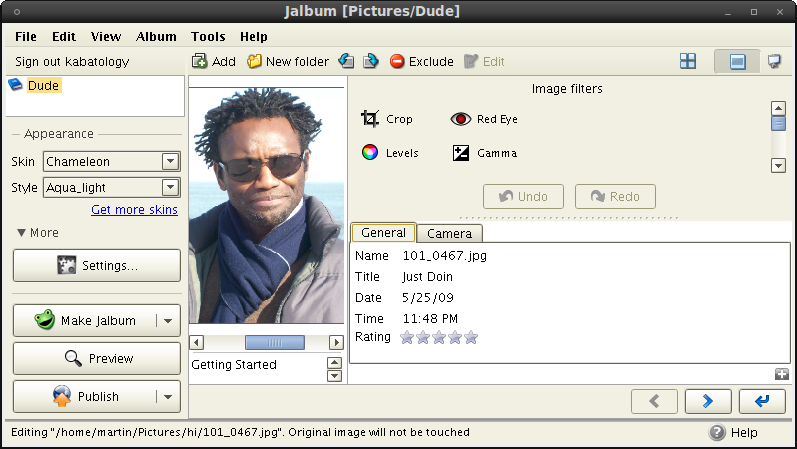 You can make your web albums almost unique by using one of the many of skins out there. If you really want a unique skin, then make yours or customize existing skins – HTML and CSS skills are required to make or customize one.
Ubuntu: Install with sh ./Jalbuminstall.bin and run with Alt+F2 -> Jalbum or just create a shortcut on the desktop.
JAlbum is built on Java, it requires Java Runtime Environment – JRE also referred to as Java Virtual Machine.
The generic parts of Jalbum (all non se.datadosen.JAlbum packages) are available under the liberal LGPL license. The core Jalbum classes are however not open source.
Download JAlbum – – version 8.3.0