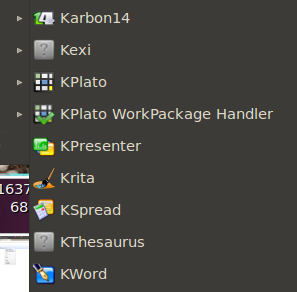 The KOffice team has announced the release of KOffice 2.2, the free and open source office suite. KOffice 2.2 comes half a year after the release of KOffice 2.1 and brings many new features and bug fixes.
Top amongst these new features is the return of Kexi data management application with a new user interface and a new reporting framework, it was last released in KOffice 1.6.
KOffice 2.2 also features a new basic import filters for MS OOXML Formats (Microsoft XML based office formats), for KWord. KSpread and KPresenter also receive a new import filter for the MS Office 2007 format xlsx and new import filter for the xml based format pptx respectively. Improved compatibility with non-X11 platforms like Windows and OSX, and many enhancements have been made to the layout engine, the libraries and the filters.
All the other applications in this KDE office suite (Karbon, Krita, Kexi, KPlato and plug-ins) have also been improved. For more information on these go to KOffice 2.2 release notes.
To install it on your Ubuntu Lucid you'll have to enable the lucid-backport, check the 'Unsupported Updates' in Software Sources manager and install with sudo apt-get update && sudo apt-get install koffice . You might have to re-start your Pc to get KOffice it the Applications -> Office menu.