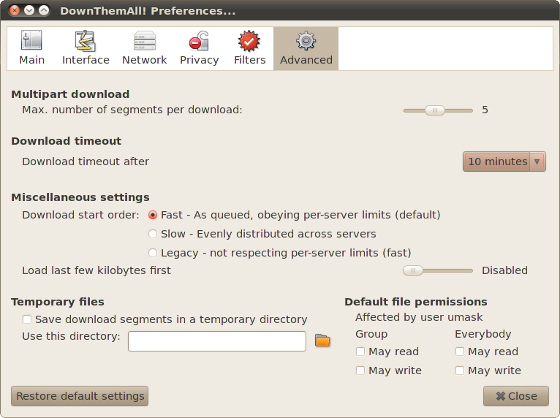 DownThemAll! a Mozilla recommended add-on, an advanced download manager built inside Firefox has released a preview of its next major version, DownThemAll! 2.0 beta 1 for testing. DownThemAll! is a capable of increasing download speed up to 400%, whilst allowing you to pause and resume downloads at any time.
Many new features have been added to version 2.0, these include; support for Firefox Private Browsing Mode, per server download limits, HTML 5 and integration, media sniffing, and mirror management. DownThemAll! 2.0 beta also integrates Video DownloadHelper, a Mozilla recommended add-on.
According to the release notes, you'll find considerable improvements in the overall performance, less hangs with large files, better context menu integration and a weighted average download speed calculation.
If you're interested in testing the beta, download it at DownThemAll, but remember not to use on production systems, since bugs are to be expected. DownThemAll! 2.0 beta 1 is compatible with Firefox 3.5 and higher, Flock browser 2.5+, Seamonkey 2.0 and Songbird 1.2- 1.4.