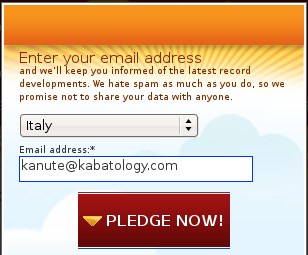 On your marks, get set, go – join Mozilla Firefox in the mission to set a Guinness World Record with Firefox 3, under the category – the most downloaded software in 24 hours.
How do you get set – by pledging to get Firefox 3 during the Download Day. Unfortunately the official date for the launch is still unknown, but with a simple email registration Mozilla will inform you when Firefox 3 is launched – so why not pledge now – get set.
Update; Thur Jun 12, 2008
The official date for the launch of Firefox 3 is Tuesday, June 17th, 2008.
Get your fingers ready.