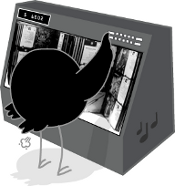 The popular open source music player Songbird goes 1.2. The new version is said to include full integration with iTunes. The 2-way Sync with iTunes permits those who buy content from iTunes Music Store to export iTunes library tracks and playlists into Songbird and vice versa, that is, you can also export your Songbird tracks and playlists to iTunes, hence into your iPhone or iPod.
Other major new features include;
Improved library management: Songbird can now automatically organize files that are contained in your library.
Better support for Last.fm Radio to exploit Last.fm artist tags,
user stations, mapping station links on the Last.fm website to play internally in Songbird.
And a 10-band Equalizer, so you can tweak the frequency response of the audio playback to match your room's acoustics or your personal preferences.
Only testing Songbird 1.2 can we verify if its more stable or deleting many tracks at once is faster – – as they claim.