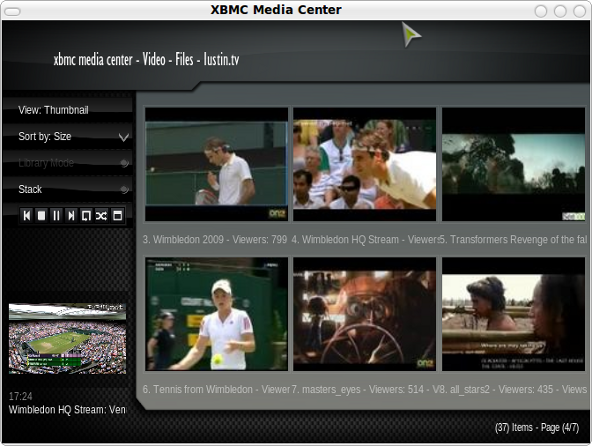 For Windows/Mac/Linux: With the Justin.tv Video Plugin for XBMC you can now watch live streams from the Justin.tv on your XBMC Media Center.
Justin.tv is surely the largest online community to broadcast, watch and interact with live video.
Justin.tv Video Plugin for XBMC does not support video clips, for now. The author says he's looking into it.
To manually install this plugin in your Ubuntu box, download and extract the Justin.tv directory into your ~/.xbmc/plugins/video/ directory. Run XBMC, hit Videos -> Video Plugins -> Justin.tv and start watching live video streams.
The author of this plugin also recommends the use of the SVN Repo Installer update feature for automated updates of this plugin.