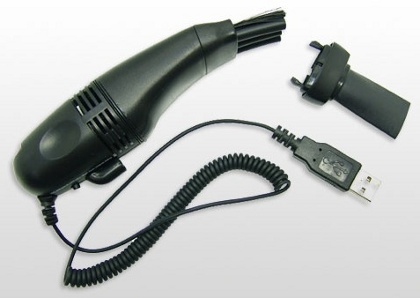 Dclass you know your hair-dryer can effectively clean-up your Keyboards. Sounds bizarre no. But amongst the 10 ways to clean your Keyboard according to Inc.com, you'll find it and several other strange but effective ways to clean-up that germ-bump called Keyboard.
Other bizarre ways mentioned:
Use a USB vacuum cleaner ~ Screenshot above.
Remove all of keys and Use the dishwasher; ~ if you can wait a day or two for it to dry-up –with
Use CyberClean ~ a yellow gel blob that looks like Play-Doh.
Use Scotch Tape
What methods do you use to clean-up your laptop and desktop keyboards?
How to Clean Your Keyboard – – Inc.com