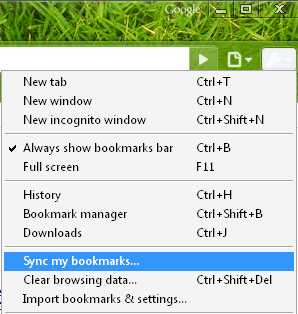 Google Chrome Dev Channel version 4.0.201.1 now has a new feature: bookmark syncing. Add the flag: --enable-sync whilst starting Chrome, then move to Wrench -> Sync my bookmarks.

In windows the sync flag is added this way: right-click on Google Chrome shortcut on the Desktop, take the "Properties" option, in the "Target" field at the end of \Chrome\Application\chrome.exe" add a space then place --enable-sync. Finally Ok to close Google Chrome Properties windows.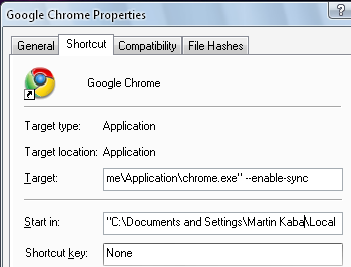 Google Chrome stores your bookmarks in your Google account, so you'll need your Google account to start syncing. Syncing in Google Chrome works on the Chrome browser, if you want to able to sync between Chrome and your Firefox browser and others then try Xmarks for Chrome -&#45 Its an early alpha release. If your interested in the alpha test, then sign up.
via [The Chromium Blog]