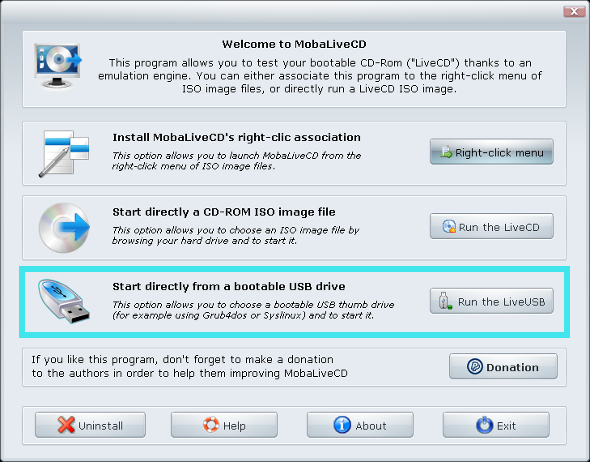 MobaLiveCD is a little windows executable application that permits you to run your Linux LiveCDs directly from a running Windows without the need of extra hardware. It one of the many free ways to approach Ubuntu/Linux from Windows
MobaLiveCD version 2.1 now adds support to bootable USB Drives. If you've got one of those bootable thumb-drives from Pendrivelinux.com or else where, then it's time to try them directly from your running Windows whilst playing FreeCell.
Run MobaLiveCd, load in your pendrive and hit "Run the LiveUSB". You're done. The idea is great but performance is poor in spite of the fact that bootable Linux thumb-drives are lighter than the original.
MobaLiveCd is a free download for Windows systems. Its released under the GNU GENERAL PUBLIC LICENSE.