PoolwarePack is a bunch of 15 portable, light-weight, open-source applications for Windows 2000, XP and Vista. This collection contains;
1) SciONE_Calculator, 2) SciONE_UnitConverter, 3) SciONE_PeriodicTable, 4) compINFO,
5) LT_Parallel, 6) QuickAlarm, 7) xphysDrop, 8)xploreMassEnergy,
9) xploreTimeDilation, 10) xploreLightWaveFreq, 11) xplorePPCR, 12) xploreBAC,
13) desktopShield, 14) tripShield, 15) freezeShield
Only a few applications in this pack need consideration by the power Window user. Of particularly interest is the TrickandLocks group that consist of the no-install desktopShield, tripShield and freezeShield apps.
desktopShield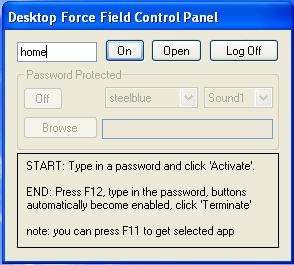 desktopShield is an efficient portable lock-windows tool , that lets you completely freeze your desktop with a password. It can be a fast trick when working on a PC that's not your own, on a public or private PC, especially when your not entitled to know the password of the Pc, but the necessity to have a secured Pc when on break.
To block your Pc, run desktopShield, insert your password, click "On".
F12+Password is enough to release your desktop again.
You're advised by the author of this app to read through the brief use-guide before using this application.
Other worth Mentioning Tools;
The SciONE_Calculator
A portable scientific calculator for intenders.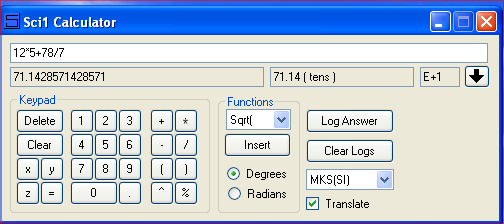 The SciONE_UnitConverter
An advanced unit Converter.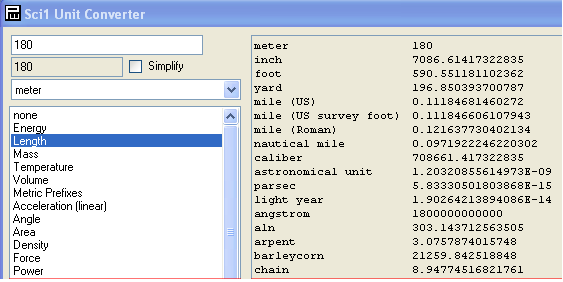 QuickAlarm
A portable electronic alarm clock with timer and alarm.