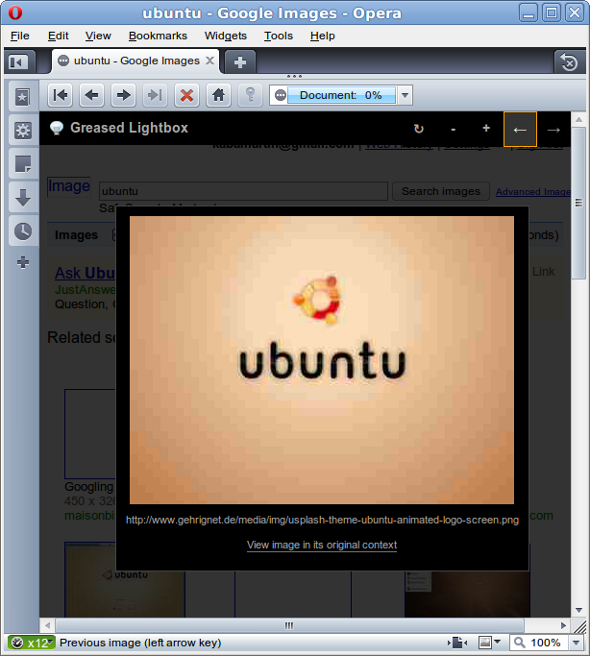 Window, Mac, Linux: The famous Greasemonkey user script Greased Lightbox has been compiled to a Firefox extension for Firefox 2, 3 and higher – but preserves its name and functions. Greased Lightbox Firefox extension like the user script enhances browsing on image web sites like Google Images, Flickr, MySpace, deviantART, and more. To try it, install the add-on, move to Google images and search for "whatever", click on an image and use the left and right arrow keys to move from one image to another on the same page.
Though the Greased Lightbox user script and Firefox extension do the same job, the user script has the advantage of being usable on other browsers like the Opera browser. Well, Firefox extensions are quicker to install and easier to manage. To use the user script on Opera browser read-on: Adapting Greasemonkey UserScripts for Opera 10 Browser
Greased LightBox Firefox extension is still in the experimental phase. Use with care.
Greased LightBox: User Script and Firefox Extension.