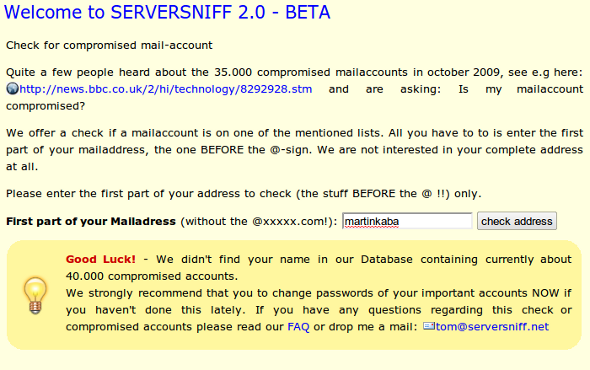 Last week thousands of Hotmail passwords leaked online, but other popular web-mail services like Gmail, Yahoo, AOL were not left untouched, the webmail password leaks quickly extended to them.
The BBC reported to have seen a list of 20,000 usernames and passwords, but thats the BBC. Very few others had the possibility of seeing that list. If you want to verify if your email account appeared on the published list, run a test at Serversniff.net.
To run the test, enter the first part of your email address, that is the part before the "@". The system will then display any matching entries found on the published list and it will also display the first and last letters of the given email account's password so you can better classentify your compromised email account.
via [ H-Online ]