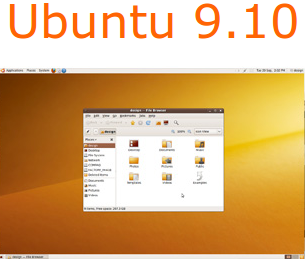 Ubuntu 9.10 final is now available for download. If you want to do a fresh install, your best bet is to get the ISO of the free and open source Linux distribution via BitTorrent downloading, given that the servers would be very crowded right now.
If you are upgrading from a previous version of Ubuntu or from Ubuntu 9.10 Release Candidate then you still have to wait for upgrades to show up. Also try switching to a mirror server in the meantime.
For more information on whats new on this "minor" version, read Ubuntu 9.10 features by Canonical.
Download Ubuntu 9.10 – final