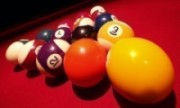 Linux games for now are not up to what we find on Windows or Apple neither are they up to what we find on Xbox or PlayStation. Nonetheless it is good to know that they are good Open Source or free games available for various Linux distributions.
Linux Journal came out with a rather interesting list of free games for Linux. I tried out three of these games and can say they are utmost and run well even on a moderate pentium III workstation. To enjoy these games, arm your PC with OpenGL (Open Graphics Library) . Try them out.
AstroMenace
Deadly Rooms of Death
War Zone 2100
The Battle for Wesnoth
Torcs
BZFlag
Sauerbraten
There are certainly many more games for Linux out there. Help me extend the list.