Installing Azureus on Ubuntu 7.10
Many would have noticed that whilst trying to install the famous BitTorrent client, Azureus on Ubuntu 7.10 from a terminal, it hang up with the response
Aborted (core dumped) azureus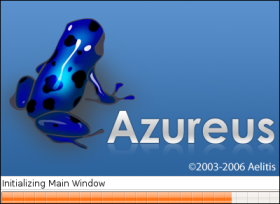 This issue occurs with other p2p clients like aMule-AdunanzA. The Ubuntu community for now uses a patch to fix this issue. All you need to do is install the .deb patch and it would lead you to the complete installation of Azureus.
Installing aMule AdunanzA
For aMule AdunanzA the same error occurs whilst trying to install the aMule AdunanzA with the Auto-Installer. The easiest way to turn around this issue is using the cvs downloadable from this Website.