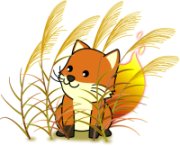 The Mozilla Foundation takes a break to repair the several vulnerabilities the 2.0.0.8. version had. So the latest release Firefox 2.0.0.9. corrects the several problems that were found in the previous release.
But the Linux Magazine says that; the vulnerabilities that version 2.0.0.8 failed to fix still seem to exist in 2.0.0.9. As previously, it is possible to hide part of the source code, preventing users from viewing the code in "View Page Source". This means that attackers still have the ability to hide malicious code in their websites.
It is strongly recommend to upgrade to this latest release. If you are using Firefox 2.x, then you will receive an automated update notification within 24 to 48 hours. This update can also be applied manually by selecting "Check for Updates" from the Help menu starting now.