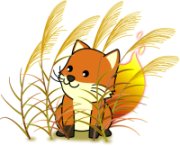 The Mozilla Foundation explains that it is a developer preview release of Mozilla's next generation Firefox browser and that is made available for testing purposes only.
What's new;
– Firefox 3 Beta 1 is based on the new Gecko 1.9 Web rendering platform. Gecko written in C++, is an open source, web browser layout engine used in all Mozilla software and its derivatives, including later Netscape releases.
– A click on a sites favicon in the location bar would show the site owner,
– It includes Vista Parental Controls that disables files download.
– Also includes off-line support that enables web applications to provide off-line functionality amongst many more.
If you want to give a hand to the Mozilla Foundation by testing this beta release then go to the download page. It is available in 21 languages, certainly your would be among these. Uninstalling instructions are also available in case necessary.