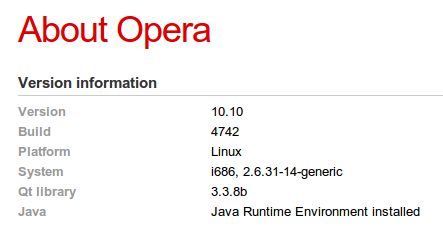 Opera 10.10 is finally leaves beta to final without any major changes. You can now safely upgrade your betas to Opera 10.10 final plus Opera Unite via the update manager in Ubuntu or via Help -> Check for Updates in Windows.

Much has already been said about Opera Unite, the technology that turns every computer running the Opera browser into a full-fledged Web server, so you can use it to share 10 GB of photos, music, video, sync documents or simply use it to run websites without third-party requirements. Opera 10.10 also includes toher amazing features like; a download manager with BitTorrent, Auto-update (keeps your browser always up-to-date), Opera Turbo and many others.
Developers can submit new web applications for Opera and win handsome prizes. Check out Battle for the best Opera Unite applications
Opera 10.10 is a free download for windows, Mac and Linux.