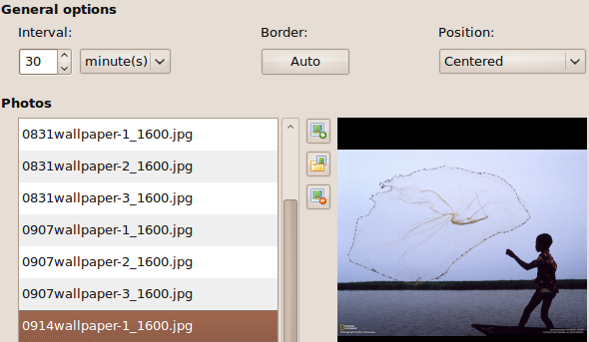 Lovers of kick-ass wallpapers can grab a whole bunch National Geographic's professional background photos without even visiting the website. You can download National Geographic's wallpapers one-by-one from the website or use this simple script to a get a whole-them-all in one move.
Web Upd8 offers two scripts to get the job done: natgeo2008.sh and natgeo2009.sh. The first script get National Geographic's 2008 photography contest selection and the latter gets the 2009 contest selection.
After downloading one or both scripts do chmod a+x natgeo2009.sh to render the script executable and run with ./natgeo2009.sh [do the same with natgeo2008.sh]
You can use a wallpaper switcher/rotator like cross-platform Wally that works perfectly in Ubuntu to load your beautiful backgrounds automatically. The 2008 contest has 226 wallpapers – with variable resolutions while 2009 contests has 170 wallpapers and are all 1600 pixels.
via [Web Upd8] ~ Download National Geographic scripts – natgeo2008(9)