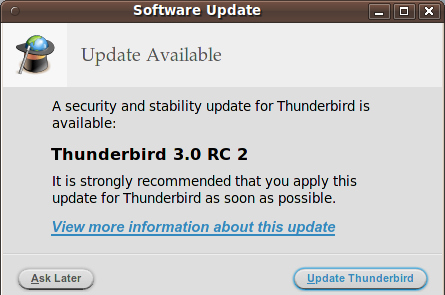 Thunderbird 3 RC1 gets four last minute bugs fixes to become Thunderbird 3 release candidate 2.
One of the four bug had a critical rating – developers had to deal with Thunderbird shutdown hang, high CPU usage and no open IMAP connections.
If you're using Thunderbird 3 RC 1 then you'll certainly want to update to this new release. A direct download of the TB3 RC2 email client is also available on Mozilla's web site, therein you'll also find all the new features present in upcoming Thunderbird 3
Thunderbird 3 RC2 is a free download for all platforms.