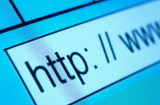 Better watch out for this country domains, according to McAfee they are the riskiest country domains online for 2009. Cameroon takes the lead, it seems the dot cm (.cm) used by this West African nation attracts cyber-criminals who setup fake typo sites with the aim of capitalizing on .cm which is a common typo for .com.
One in three .cm domains harbour malware.
"Cybercriminals target regions where registering sites is cheap and convenient, and pose the least risk of being caught."
Second on McAfee's list of shame is .cn (Republic of China) whilst .hk (Hong Kong) gets safer, it moves from 1th position last year to 34th position this year.
1. Cameroon (.cm)
2. PR of China (.cn)
3. Samoa (.ws)
4. Phillipines (.ph)
5. Former Soviet Union (.su)
"Websites ending in ".com" came out as the second most risky domains in 2009, moving up from the ninth spot last year. By contrast, government (.gov) domains were the safest non-country domain."
via [The Register]