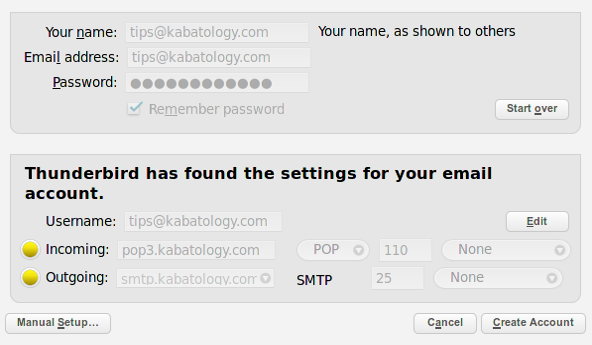 For Windows, Mac and Linux: Thunderbird 3 makes it to the final after many preliminary betas, lovers of the open source cross-platform desktop email client can now grab it and enjoy its many new features.
Tabbed emails and Search are certainly the most interesting features in this major upgrade. The first lets you load emails in separate tabs like most web browsers do, the second now contains filtering and time timeline tools to help get to the exact email you're searching for.
Yes Thunderbird 3 is very fast – Thunderbird has always been my default desktop email client in Ubuntu, this new version really gets me excited. Setting up a new email account be it IMAP or POP3 has never been so easy – Seeing is believing. If you're now hungry enough to try Thunderbird 3, use the command-line below for a quick download and install.
wget -O - http://releases.mozilla.org/pub/mozilla.org/thunderbird/releases/latest-3.0/linux-i686/en-US/thunderbird-3.0.tar.bz2 | tar xj -C ~
[Update 1] If you got here via the Ubuntu forums , then this update is for you:
If you want to install Thunderbird 3 in different language other than English (American) copy the command above and change the en-US to your language, for example en-GB for Great Britain, it for Italian, es-ES, Spanish-Spain – for others look here
Read on how to back-up and import your previous Thunderbird profiles Here!!!
Thunderbird 3.0 is a free download for Windows, Mac OS X, and Linux. For more on the amazing features in Thunderbird 3 move to the release notes.