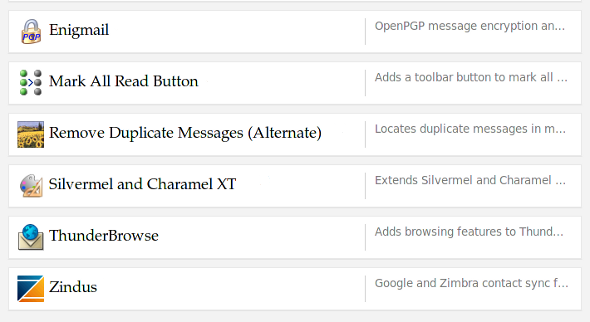 For Windows, Mac and Linux: Mozilla finally freed Thunderbird 3, a major upgrade after 2 years and is already working on Thunderbird 3.1. But this new release has also put out of function (for now) many great Thunderbird extensions. These plug-ins still have to be updated. Those mentioned have been tested and are compatible with Thunderbird 3. Now power it up with these essential and time-saving add-ons. Before you begin learn how to install Thunderbird 3 plug-ins with a simple Drag 'n' Drop – the smart way.
Now the extensions!!!
Thunderbrowse [Click to Download]
Thunderbrowse add-on brings tabbed browsing to both Thunderbird 2 and 3 by integrating a web browsing directly to the open source email client. It reduces the time it takes to open a link from an email in your web browser. Since Thunderbird 3 has the "Tabbed Email Messages" feature the new Thunderbrowse add-on permits you to use the in-built tabs in Thunderbird 3, thus resolving the "tabs-conflict" that previous Thunderbrowse for TB3 had . [More]
Enigmail [Click to Download]
Enigmail is a Thunderbird extension that makes sending and receiving encrypted emails easy. This extension also works with the all-in-one Internet suite, Seamonkey. With a click you can encrypt and decrypt sensitive data in emails. Enigmail uses the OpenGPG standard by GnuPG. If you do not have an OpenGPG key, no problem Enigmail also takes care of that. [More]
Zindus [Click to Download]
Zindus will sync your Google and Zimbra (Yahoo! Mail, Gmail and AOL) contacts with Thunderbird's address book. The lastest version now syncs Google Groups with Thunderbird. [More]
Remove Duplicate Messages [Click to Download]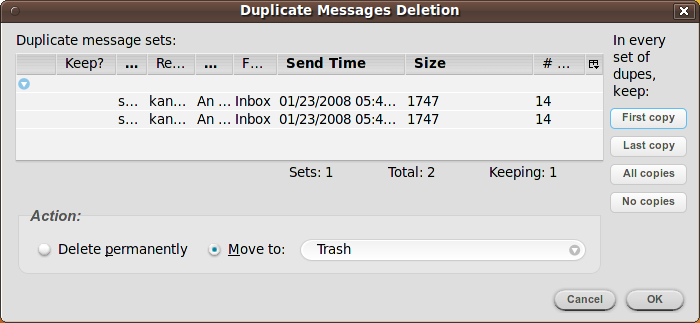 Save time and clean duplicate emails with this extension. Connection errors and human errors often generate duplicate emails – for example on moving an email from one inbox to the other you might end up copying the original email into another inbox thus creating a duplicate. With this extension you can quickly classentify duplicates and opt to move them to another folder or delete them altogether.
Mark All Read Button [Click to Download]
You really don't need a plug-in to do this. You can mark as 'read' all those emails in your inbox you don't intend to read from social networks like Twitter with a keyboard shortcut shift+c. If you do not like keyboard shortcuts then grab this plug-in:
Lastly, you can get a little bit of eye-candy with Silvermel theme – a derivative of the Charamel theme used in the first screenshot.
I would have liked to mention other extensions like Remember the Milk Provider that integrates Remember the Milk into Thunderbird, but its not compatible with TB3. Contact Sidebar is another interesting Thunderbird extension with no Thunderbird 3 compatible version – by the way current Thunderbird's "One-click Address Book" feature offers a quick and easy way to add people to your address book. Simply click on the star icon in the e-mail you receive.