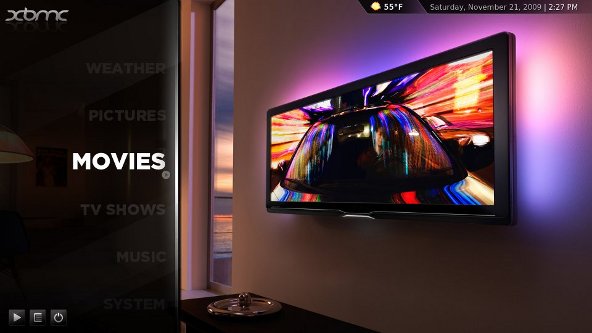 Lovers of the famous open source media center XBMC can now grab XBMC 9.11 final alias Camelot that comes with a new default Confluence Skin that replaces previous default PM3.HD.
A look at some the worth mentioning features in this release;
Powerbutton follows "shutdown function" in settings/system/power saving
Better support for multi-monitor setups
High Definition, Surround Sound, and Subtitle Flagging and Filtering in Video Library
Performance improvements to SQLite (database) queries (help is always wanted here)
Ability to scrape and scan TV Shows into the video library by air-date via TheTVDB.com

Windows-Specific: Changed from Open GL to DirectX for GUI and video rendering.

Linux-Specific:
Added support for Debian building and packaging to the XBMC SVN
Support for PPC (PowerPC) processors in XBMC for Linux (OpenGL support required)

Live-Specific: New installer with disk partitioning support, network setup and language selection
XBMC is a free download for Windows, Linux and Mac platforms. For more improvements in the changelog, hit the link below.
via [XBMC 9.11: Camelot]