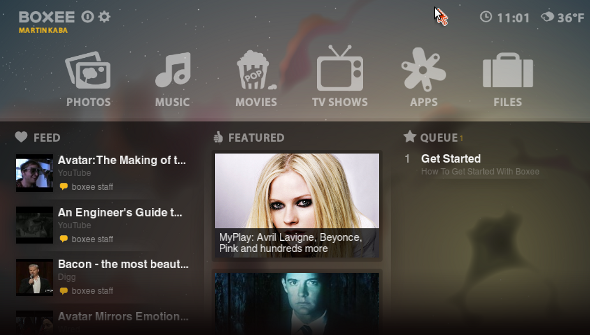 For Windows, Mac, Linux: Boxee, the cross-platform open source, media center – a branch of XBMC has now released its first official beta for all platforms, Linux/Ubuntu included – Boxee beta has a pre-compiled Deb package for Ubuntu, but I'm sure it will work on other Debian based Linux distros, so all tricks formerly used to get Boxee in Ubuntu 9.10 are no-longer necessary. This version is still not available for Apple TV. Boxee beta also comes with new content partners; "TV Shows" gets content from Tv.com, "The IGN App on Boxee gives you access to their top video, game reviews and their original series.", and a new application for the upcoming The Wolfman movie is also present.
How To Get Started With Boxee Video
For more, move to the Boxee blog, Lifehacker has also done a screenshot tour, if you're interested have a look.