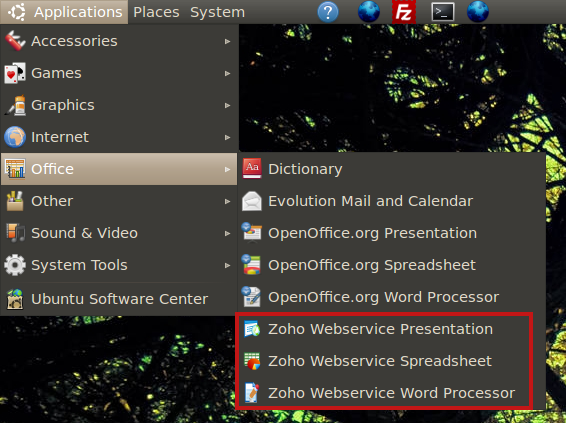 Ubuntu Mobile Developer, Jamie Bennett is working on a project that integrates the online Zoho office suite with Ubuntu, starting with Ubuntu Lucid Lynx. Well the obvious question is, why another office suite when Ubuntu ships with OpenOffice.org Office Suite? Open Office is great but its just too heaver for systems with very low resources, so the "clouds" becomes a good walk-around, the intensive task is transferred to an online server.
Zoho was preferred to Google docs because its more practical, no accounts to create, no log-in, you just click to get started. This is what you get with Zoho Ubuntu desktop:
– Open, read, edit and save email document attachments.
– Open, read, edit and save local documents.
– Open, read, edit and save remote documents linked to with a url.
– Launch the required application, Writer, Show or Sheet (Word Processor, Presentations, Spreadsheets) which will present the user with an empty document of that type ready to edit.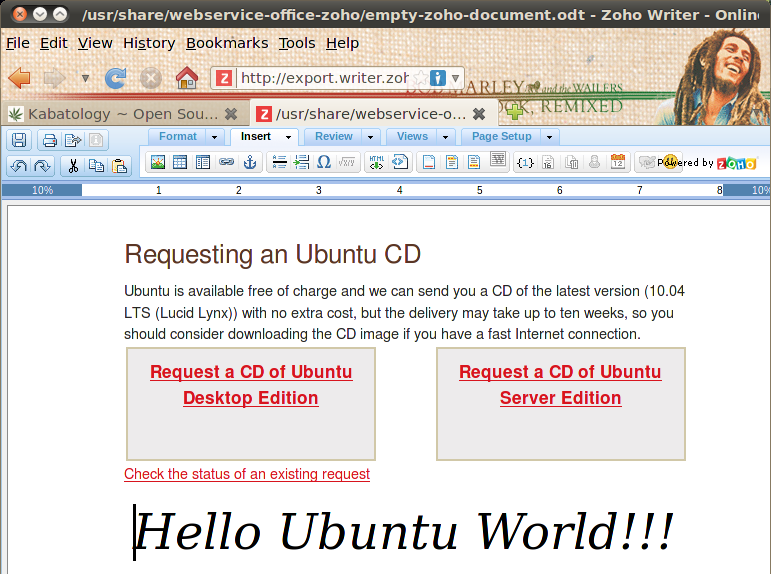 How do you to get Zoho integration with Ubuntu 10.04; sudo apt-get install webservice-office-zoho
To install webservice-office-zoho on other Ubuntu versions grab the package HERE.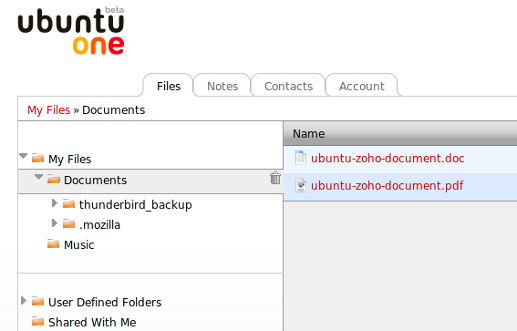 Now you can just create documents Zoho Webservice Word Processor, and save them in PDF or doc formats for example and drop-sync them with Ubuntu One (now has a Music Store) across your various Ubuntu PCs. You can't click-to-edit your docs directly from Ubuntu One, download them and right-click to open with Zoho online.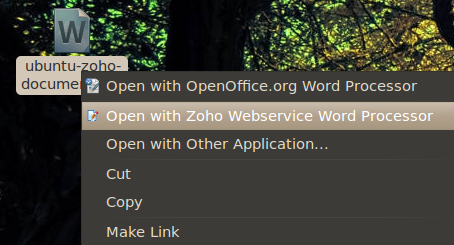 Ubuntu's new web office integration will have many more functions in Maverick Meerk, its still a work-in progress, but its usable. I'm loving it.