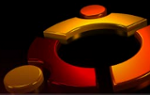 Quick and Simple Tips to Personalize your Ubuntu 9.04 Jaunty Jackalope – – with Me.
I'm now on my freshly installed Ubuntu 9.04, like many others out there. I prefered, backing-up, formatting and doing a new install – – all went smoothly. I Immediately noticed that Ubuntu 9.04 is pretty fast at boot-up – – It's certainly faster than Ubuntu 8.04 LTS.
– – – – Help me personalize my Ubuntu 9.04 – – – –

Now, I'll like to personalize my slick Ubuntu.
What can I personalize, in just a few steps without "over doing".
1) The Login Screen – – I'm looking for a GDM (GNOME Display Manager) theme, that beats the Ubuntu Studio 9.04 login screen. If I don't get a better offer, then I'll certainly rip it off and import to my Ubuntu. It's so candy.
2) I'll get rclass of the brown traditional Ubuntu theme. The first alternative is the Blubuntu theme – – it's in the Ubuntu repository, it's a quick-install. Includes a blue wallpaper. Sounds perfect. But I also love the downloadable gOS theme. Please signal other interesting Ubuntu themes!!!
3) The one thing I'll really want to replace this time around, cause I've never done so, is the Ubuntu Sound Theme: System -> Preferences -> Sound, then Sounds tab [See Screenshot below]. I really want to do away with that gothic entrance/login sound. I found the "Borealis" sound theme. Nice, but I need to try others – – Please signal other interesting gnome sound themes.
So, what are you customizing, what are you adding and taking off??? Let me know in the comments.
The post would be updated to include interesting but simple tweaks.
[
"Borealis" Sound Theme
]