Xmarks recently started syncing open tabs across Firefox browsers – Internet Explorer and Chrome also have open-tab sync support. You can now re-open your remote tabs on any device with a web browser, like the iPhone or computer and in any web browser of your choice using Xmarks new web based feature.
To open your synced tabs remotely, launch your browser, log into your account at My Xmarks.com. On the iPhone, you'll see something like this: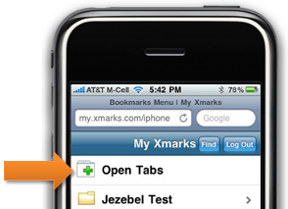 If you're working on a desktop, after log-in go to "My Bookmarks" -> Tools menu, there you'll find "Open Remote Tabs".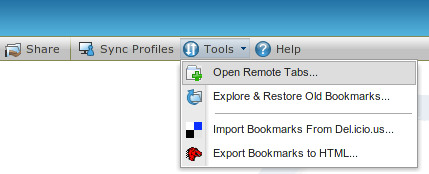 To use this feature, first enable Xmarks Tab Sync in the Xmarks Add-on.
via [Xmarks Blog]