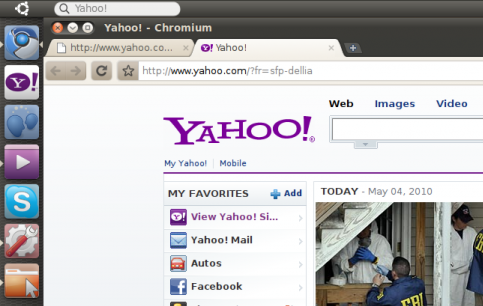 Ubuntu 10.10 Netbook Edition might end up dropping brownish Firefox as default web browser for a lighter Chromium, the backbone of Google Chrome. This decision was taken at the Ubuntu Developer Summit in Belgium. Chromium will certainly the pre-installed web browser atop Ubuntu Netbook Edition at least until Alpha 3, then its future will bedecided. Issues with Chromium atop the Netbook Edition; Chromium's non-native look, printing seems to be bad but fixable, menubar integration with global menu bar, lack of support for native scrollbars.
Mclassori web browser was also taken into consideration as a possible Firefox alternative, but was immediately rejected due to lack of user awareness and the raising popularity of Chromium — reports the OMG Ubuntu blog.
Zoho Office Suite couldn't throw out OpenOffice.org as default Office pack, its lacks no offline support and has some compatibility issue with presentation.
UNE (Ubuntu Netbook Edition) wants to go with a unified media player like Moblin media player. The nominees; Moblin itself but its a dead upstream, Moovida but needs integration with Ubuntu One Music Store. Finally Banshee, it has support for Ubuntu One Music Store, plays your music and video, and packs Mono already shipped in UNE. Its the front-runner in this case.
Shotwell photo manager will be the default photo organizer in UNE — replacing F-Spot.
As concerns the Email client, the 'UNE default app selection' team settled for an optimized version of Evolution. Evolution Express UI was also considered.